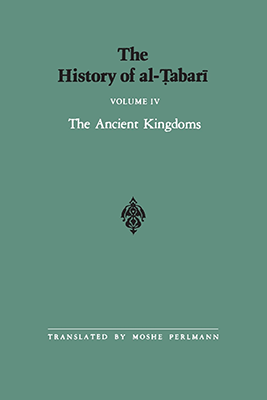 Details
In this volume Tabari takes up the history of the ancient world, focusing on the Iranians and the Israelites after the time of Solomon. He establishes a comparative chronology between the two nations; viewing Bahman, the Persian king, as the son of Esther, and his daughter, Khumani, the mother of Darius. Tabari's synchronization also leads him into a discussion of North and South Arabia, in which stories about King Jadhimah, Queen Zabba, and the tribes of Tabari and Jadis appear.

Falling outside the general scheme of the volume, are other details. These are concentrated in five chapters on the biblical stories of Samson and Delilah, and on Jonah, commentary on a Quranic passage concerning three divine envoys, and on two stories of Christian antiquity, the Seven Sleepers and the martyr Jirjis.

Tabari presents a mass of Iranian, Jewish, Christian, and Arabian lore in order to create a unified view of the material. His treatment of the mythical Iranian kings, as they battle Turanians and other foes, extends beyond the time of Alexander and his successors to the era of the Gospels, John the Baptist, and Jesus. Tales of the Israelites include the story of Asa and Zerah the Indian, remarkable for its development of the Biblical nucleus and variants of the history of the destruction of Jerusalem by Nebuchadnezzar.